A Decade at Aspire Technical Solutions
An entire decade. That's a significant time that Alec Milam, the talented Director of Technology with Aspire Technical Solutions, has devoted himself to this exemplary organization. Today, we celebrate Alec's illustrious journey, commemorating his tenth anniversary with the firm, and simultaneously applaud his remarkable professional accomplishment of achieving the CISSP (Certified Information Systems Security Professional) certification.
Passion Fuels Purpose
It is often said that passion fuels purpose. This is particularly true when it comes to Alec. His genuine passion for technology has driven his impressive career growth, transforming him from a budding IT professional into an industry titan. His path has been filled with grit, innovation, and unwavering commitment, all of which have been instrumental in shaping Aspire Technical Solutions into the successful business it is today.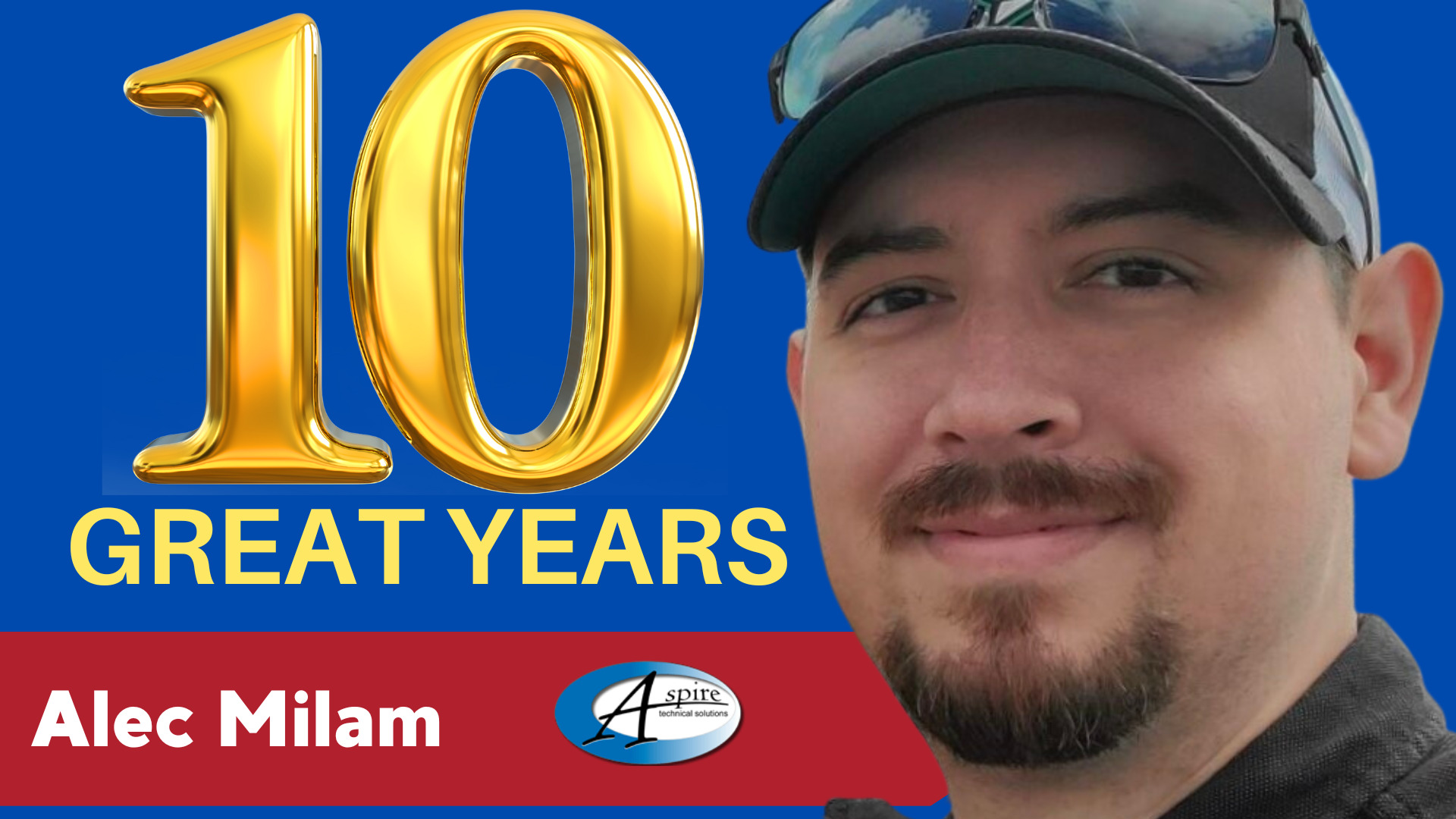 A Decade of Milestones
Alec's decade with us is characterized by a series of milestones, each more impressive than the last. His technical prowess has been at the heart of our most significant projects, turning ambitious visions into reality and consistently pushing the envelope in a rapidly-evolving industry. Alec's role has been crucial in keeping Aspire Technical Solutions at the forefront of technological advancements, leading us into an innovative and secure future.
CISSP Certification: A Testament to Expertise
To add to the list of accomplishments, Alec has recently become a CISSP – a certified authority in information systems security. This globally recognized certification is no small feat and testifies to his expertise and dedication to the field of information security. With cybersecurity being such a critical aspect of our digital world, Alec's achievement not only brings personal growth but also fortifies the security prowess of Aspire Technical Solutions.
Gratitude and Congratulations
On behalf of the Aspire team, we extend our warmest congratulations to Alec for his decade-long journey with us and his distinguished CISSP certification. His presence has enriched and made our collective journey more memorable, and we sincerely appreciate his unwavering dedication to the company and the team.
Looking Ahead
Looking ahead, we are excited about the possibilities in our shared future. With Alec at the technological helm, we are confident of sailing through the waves of digital transformation and reaching new shores of success.
Here's to Alec – a leader, an innovator, and an invaluable asset to Aspire Technical Solutions. May the coming years bring more milestones, innovation, and continued success. Congratulations, Alec!