MGM Resorts Faces Fresh Cybersecurity Concerns
MGM Resorts International, a titan in the hospitality sector, has once again found itself navigating the murky waters of cybersecurity threats. This isn't about their luxurious suites or world-class amenities; it's about a significant breach that has affected their primary website, online booking mechanisms, and a range of in-casino services. If you've recently interacted with their digital platforms or visited their properties, you might have encountered some of these unexpected hitches.
Proactive Measures Taken by MGM
MGM Resorts demonstrated its commitment to customer safety and data integrity upon detecting the cybersecurity anomaly. They immediately took to their profile on X (previously known as Twitter) to keep their patrons and stakeholders in the loop. To further mitigate potential damage and safeguard their digital assets, they strategically decided to temporarily disable certain vulnerable systems.
The Broad Spectrum of the Attack's Impact
The cyberattack left a noticeable footprint across various facets of MGM Resorts' operations:
Websites operating under the mgmresorts.com umbrella experienced prolonged downtime. Visitors were greeted with messages suggesting alternative methods of communication and reservation, primarily via phone.
The loyal clientele of MGM Rewards faced their share of disruptions. They were instructed to liaise with Member Services during specific hours to address their concerns.
Physical guests at the resorts reported tangible inconveniences, from non-responsive room keys to slot machines flashing error messages.
On the brighter side, while the MGM Rewards app struggled with functionality issues, other MGM applications, such as the MGM+ and the MGM Sportsbook, stayed afloat amidst the chaos.
History Repeats Itself for MGM
This recent breach isn't an isolated incident in MGM Resorts' history. A similar cybersecurity challenge arose in 2019 when unauthorized entities breached the company's cloud services, gaining access to a staggering 10 million customer records. The gravity of this breach was publicly acknowledged in 2020 when this pilfered data appeared on a notorious hacker forum.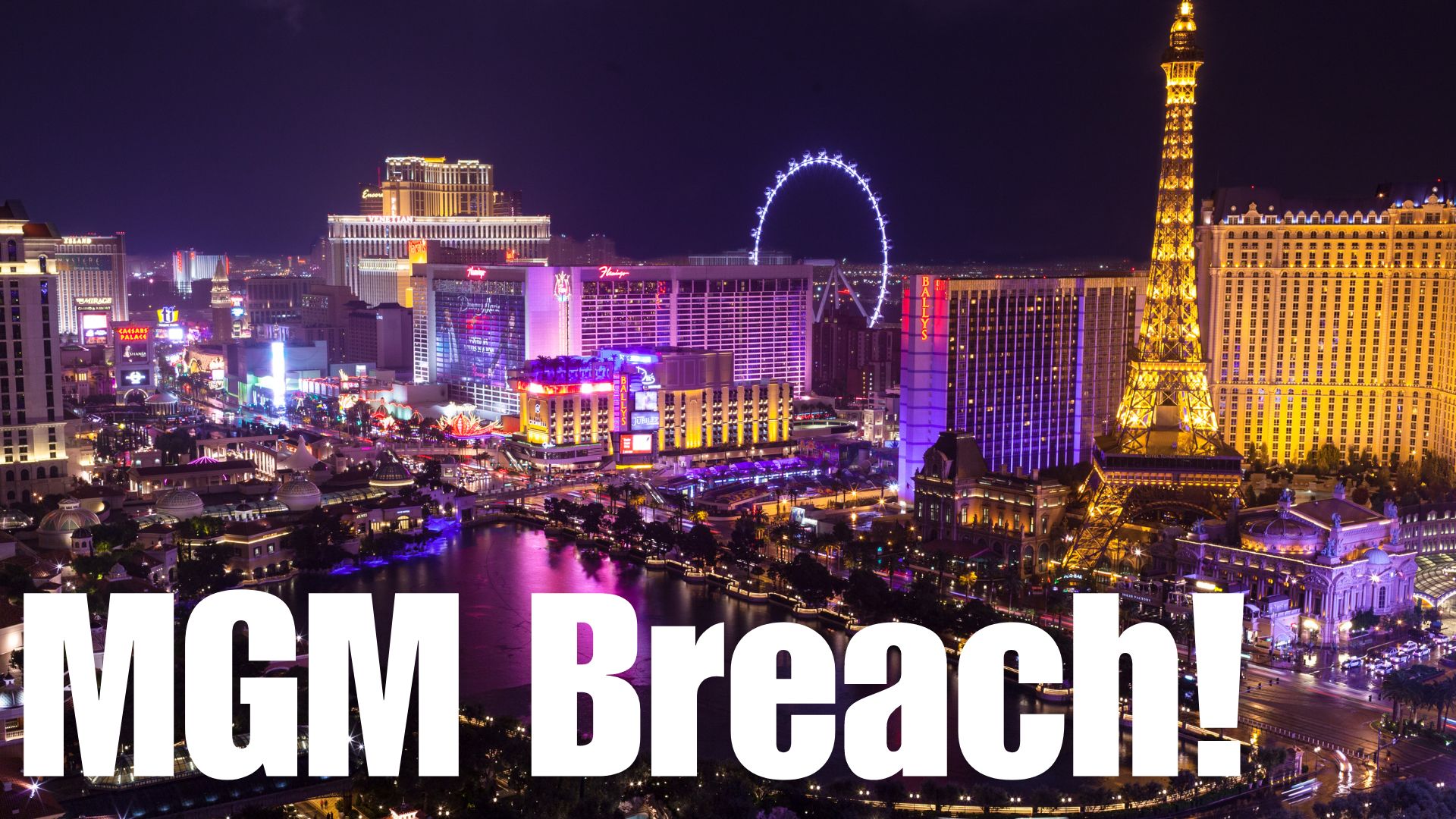 Cybersecurity: A Non-Negotiable in Today's Business Landscape
The challenges faced by MGM Resorts serve as a clarion call for businesses operating in the digital age. For forward-thinking business professionals, several lessons emerge:
Ongoing Education: It's paramount to ensure your team is consistently updated about the ever-evolving landscape of cybersecurity threats. Equip them with the knowledge and tools to combat potential breaches.
Strategic Alliances: Forge partnerships with IT specialists who prioritize cybersecurity. Their specialized knowledge can offer a protective shield against unforeseen digital threats.
Stay Agile and Informed: In a world where cyber threats morph rapidly, maintaining updated systems and staying abreast of the latest threat intelligence is crucial.
In summary, while the digital revolution has unlocked unprecedented business opportunities, it also ushers in unique challenges. Embracing a proactive and informed approach to cybersecurity isn't just a technical necessity; it's a cornerstone of maintaining trust and credibility in the modern business world.